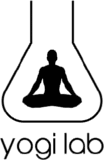 FREE ONLINE
VIPASSANA MEDITATION RETREAT
MASTER YOUR MIND IN 10 DAYS
WHAT IS VIPASSANA MEDITATION?
Taught by the Buddha, Vipassana meditation is arguably the most famous and effective form of meditation. Vipassana retreats are held in cities and towns all over the world, and have been instrumental in the transformation and healing of countless millions of people.
During the Live, you will be guided to practice the foundational techniques of Vipassana, and follow the core principles of the philosophy.
WHY SHOULD I JOIN?
It's been widely agreed by all the Masters throughout all the ages of humanity on all continents, that our focus creates our reality. That the quality of our thoughts determines the quality of our lives.
While many seek first to improve the outer conditions of their lives in order to find peace, the truly wise have turned inward, to improve the inner environment, purify the mental landscape.